1920 ShtLE (Short Lee-Enfield) Wild Tiger Corps No.1 MkIII* Rifle
(Mfg by BSA - Birmingham Small Arms - Serial # 6393)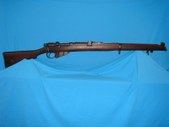 (Click PIC to Enlarge)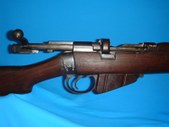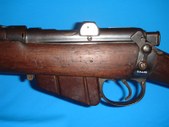 (Click PIC to Enlarge)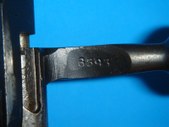 Caliber: ....................... .303 in., Mk VII Ammo
Rifling & Twist: .............. 5 Groove, Enfield, Left Hand Twist
Barrel Length: ............... 25.2 in (640 mm)
Overall Length: ............. 44.5 in (1130 mm)
Weight: ........................ 8.6 lb. (3.9 kg) (unloaded)
Magazine Capacity: ....... 10 rounds (magazine loaded)
Qty Mfg: ....................... 10,000 (1920)

Source: ........................ The Lee-Enfield Story by Ian Skennerton (1993) - ISBN: 185367138X

Canadian Market Value Estimate: $
"Siamese" No.1 MkIII*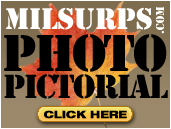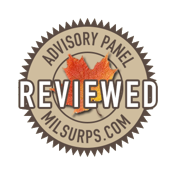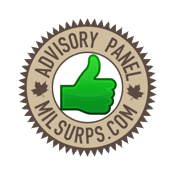 (106 picture virtual tour)
Observations: by Badger
Note: Pictures provided courtesy of MILSURPS.COM member ~Angel~
The ShtLE (Short Lee-Enfield) No.1 MkIII* Rifle depicted in the virtual picture tour, is serial number 6393 out of 10,000 made in 1920 by BSA for the elite Siamese "Wild Tiger Corps", with a cute logo of a tiger on the butt socket along with the BSA markings and the serial number (in Siamese characters). The full Siamese markings are "Mark Rama VI BE 2462" with the BE 2462 the Buddhist calendar year for 1919. Rama VI was the ruling name used by King Vajiravualh in his reign form 1910-1925. He was English educated and graduated from their military academy at Sandhurst, and the Wild Tiger Corps included the royal bodyguard as well as other public servants. These rifles are extremely rare on the collector market as most were lost during WW2 when the Japanese ruled the area, or simply rotted away in the sweltering jungles. This example is "all matching", although the bayonet shown in the virtual picture tour is marked serial #3689 and should be matched to a No.1 MkIII* "Siamese" rifle of the same serial number.
Collector's Comments and Feedback:
1.
For those members that may come come across one of these "Wild Tiger Corps" rifles or bayonets, the chart below will help you with translating the Siamese Script. The chart is not absolutely needed with rifles that have matching bolts, as much as with the bayonets. This is due to the fact that when BSA manufactured the rifles, they stamped the serial number in english numerals on the underside of the bolt, presumably to help prevent their British gunsmiths and inspectors from mixing up bolts and rifles.
..........
(Feedback by "Badger")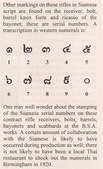 (Click PIC to Enlarge)