1907 m94/14 Swedish Carbine
(Mfg by Carl Gustafs Stads Gevarsfaktori)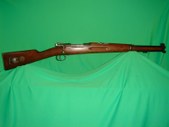 (Click PIC to Enlarge)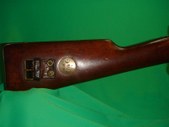 Calibre: ........................ 6.5 x 55mm .... Swedish Service Ammunition (click here)
Rifling & Twist: .............. 1 in 7.9"
Barrel Length: ............... 17.7 in. (450mm)
Overall Length: ............. 37.3 in.(950mm)
Weight: ........................ 7.5 lbs. (3.4kg) (empty)
Magazine Capacity: ....... 5 (charger fed)
Total Qty Mfg: .. ............ 115,000 (by Carl Gustafs Stads Gevarsfaktori)
Qty Mfg (1907): ............ 14,105 (Low Serial # 39600 - High Serial # 53615)

Source: ....................... "Crown Jewels - The Mauser in Sweden" by Dana Jones - ISBN: 0-88935-283-6

Canadian Collector Market Value Estimate: $
1907 M94/14 Swedish Carbine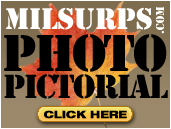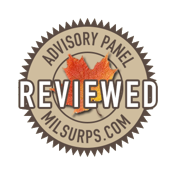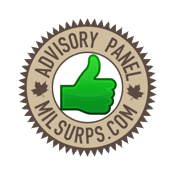 (111 picture virtual tour)
Observations:
The official Swedish designation of the m94/14 carbine was
"6,5 mm Karbin m/94 med fästanordning för bajonett" (6,5 mm k m/94 m fäst)
. The carbine displayed in the virtual tour pictorial, was manufactured in 1907 and was rifle #13 issued to No.6 Company, 1st Cavalry of the Swedish Royal Guards. It is all matching and is complete with the original m/94 carbine sling. It is accompanied by an army issue m/14 knife bayonet, which was manufactured specifially for the m94/14 carbine by "Eskilstuna Jernmanufactur AB". The carbine is marked with the inspector's initials
J.V.
, for Inspector Paul Jacques Robert Virgin, born Aug 15, 1873 (died 1958). First Officer's Commission: Nov 23, 1895. He was Besiktningofficer at Carl Gustafs Stads Gevarsfaktori from Oct 1, 1905 - Sept 31, 1911. Jacques Virgin was later the longtime director of the Carl Gustafs factory from Oct 1, 1911 - Aug 15, 1933.
Collector's Comments and Feedback:
1. CAUTION:
When collecting m94 Swedish carbines, one has to be careful of fakes and m/96 rifles cut down to look like m/94 carbines. One of the better places on the Internet to find out more about Swedish m/94 carbines is Dutchman's House of Karlina - Swedish Rifles Web Site (click here). His site has an excellent web page on Fake 1894 Carbines - How to spot 'em (click here).
(Feedback by "Badger")
2. Note:
Since the m/94 carbine has a 17.7" barrel, the U.S. Federal Government required the barrels to be extended to at least 18" before they could be imported into the U.S. in the early 1960's. The carbine displayed in the virtual tour pictorial was originally imported into the U.S., therefore it has the small 0.3" extension on the barrel as can be seen in the pics. This modification is very common and is generally not considered to affect collector value.
(Feedback by "Badger")
3.
1st Cavalry (Swedish Royal Guards) with their M94/14 Carbines (Photo by AugieB).
(Feedback by "Badger")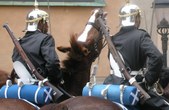 (Click PIC to Enlarge)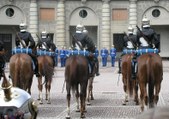 Note that their m94/14 Carbines are cocked with safety "on". According to Anders over on Gunboards who lives in Sweden:



Live rounds, cocked and locked with a round in the chamber. The Royal Guards allways have live ammo, regardless if they are armed with something "old" like the m/94-14 & m/38 or if they use a Glock 17, AK4, AK5 or the m/45 smg. No point of performing guard duty with an empty gun :-)

They pass right outside my office window everyday at noonish this time of the year.