1905 Treatise on Ammunition
Author: War Office
Format: 304 pages plus plates, (many in colour)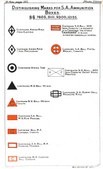 (Click PIC to Enlarge)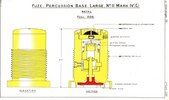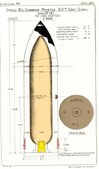 (Click PIC to Enlarge)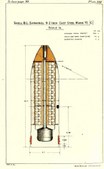 Complete Book - PDF File Download
PDF file size= 64.92 Mb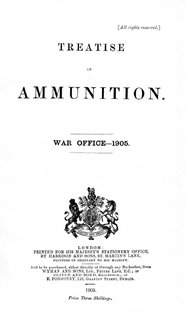 (Click PIC to read and save Adobe PDF File)
(Right Click on PIC and choose "Save Target As..." to download PDF file)
Note:
Original PDF file of complete book provided courtesy of MILSURPS.COM member
Ed Horton (click here)
. Ed respectfully requests that other members contribute anything they might have in return.
Observations: by Badger
The

Treatise on Ammunition
details of all ammunition in use by the British Army at the end of 1905. This volume covers explosives, propellants, fuses and igniters, together with details of all QF and QFC ammunition for field guns. Other sections deal with small arms ammunition, and there is a section on the manufacture of the items covered in this important volume. The volume includes many colour plates and black and white drawings.
Collector's Comments and Feedback:
1.
As per the Copyright Act, copyright in a work exists for the life of the author/creator, the remainder of the calendar year in which he is deceased, plus fifty years after the end of that calendar year.

For Crown copyrighted works, there is a slight difference. Section 12 of the Copyright Act stipulates:

"12. Without prejudice to any rights or privileges of the Crown, where any work is, or has been, prepared or published by or under the direction or control of Her Majesty or any government department, the copyright in the work shall, subject to any agreement with the author, belong to Her Majesty and in that case shall continue for the remainder of the calendar year of the first publication of the work and for a period of fifty years following the end of that calendar year. [S.C. 1993, c. 44, s. 60(1)]"
...... (Feedback by "Badger")
2.
On some systems with Microsoft's Internet Explorer, after you click on images in the MKB to ENLARGE them, you may find they automatically size smaller in your browser's window making them hard to read. The auto sizing is your browser's way of keeping images entirely within the screen size you have set.

If this happens, move your mouse pointer to the bottom right corner of the pic and hold it there. You will see a small box open up with four arrows point outwards and it will say "Expand to Regular Size". Click this box and the pic will open up to it's normal size and you should now be able to read any text and make out small details in the pic. .....
(Feedback by "Badger")